ISUZU FVM34TE4
MODEL ISUZU FVM34TE4 20 M3
Petrol Tank truck 20m3 ISUZU FVM34TE4 – Euro 4 has a luxurious design and is much more prominent for Euro 2 version and modern Euro 4 engine, Cabin with many new improved innovations.
In addition, the ISUZU 20m3 petrol tank truck Euro 4 has an upgraded step in appearance, wider size, taller, better engine cooling, which minimizes the collision with the chassis as well as the system. Through the engine at the bottom, these small details, if observed we can identify this difference.
Evaluation of truck exterior ISUZU FVM34TE4
ISUZU 20m3 FVM34TE4 Gasoline Tank truck has an upgraded step on the more advanced throttle position to increase ventilation, better engine cooling, plus thicker iron enhancements , bigger, but most importantly does not affect the self-esteem when using monolithic steel, to increase life expectancy and 200% more load than the old version.
The rearview mirror remains the same, but using a completely new material and using anti-shake technology anti-blur glass and anti-glare when looking at every angle.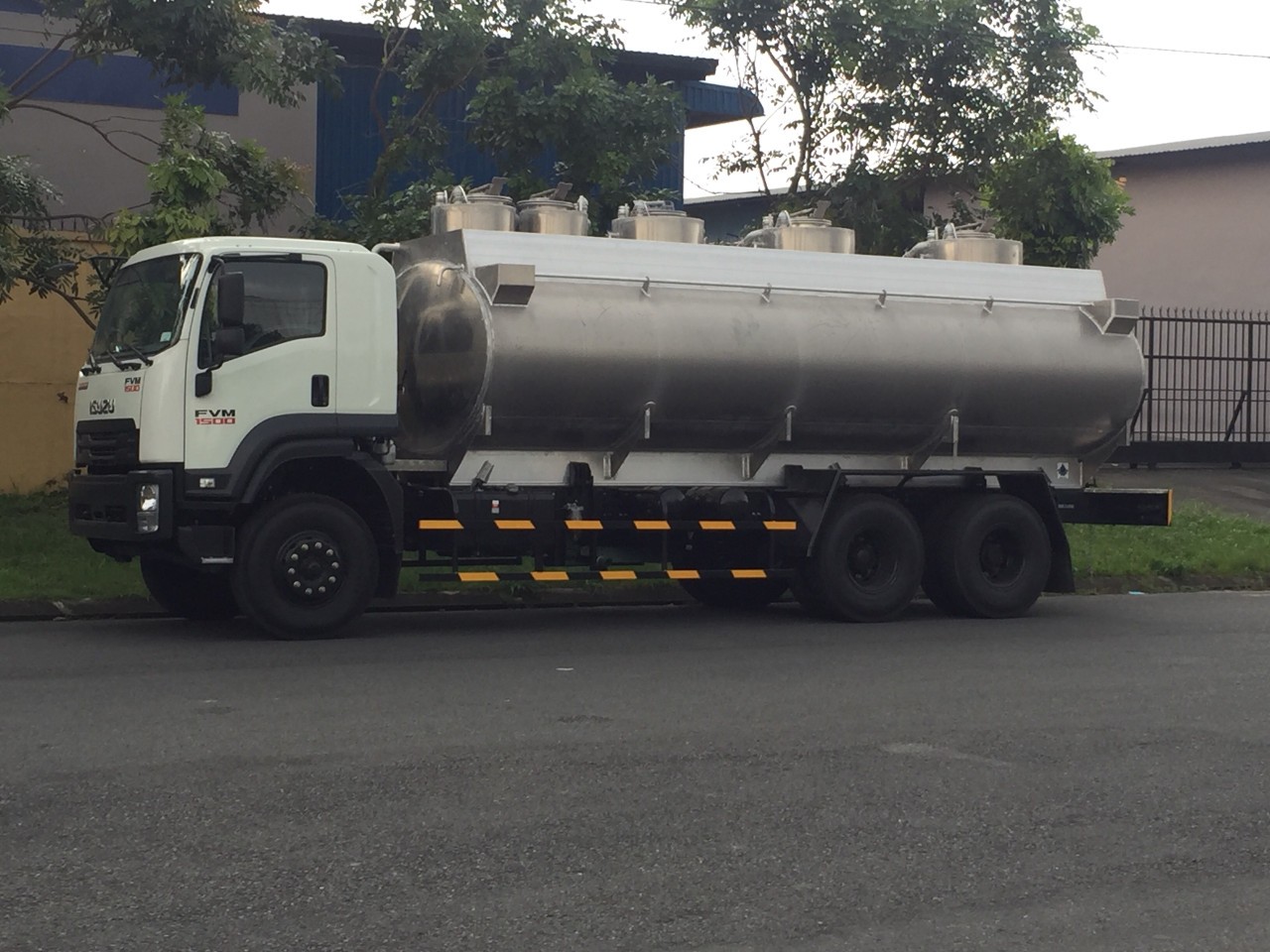 Interior evaluation of ISUZU FVM34TE4
Interior of Gasoline Tank truck ISUZU FVM34TE4 – 20 m3 are interior designed with equipment requested by consumers, so Isuzu Vietnam retains the interior design of Isuzu Euro 3 before, but improved with the most optimal adjustment buttons, helping drivers more fluent when using on the road. A well-ventilated, 20m3 petrol tank truck interior with all amenities for recreational and utility needs on long journeys gives the occupants of the cabin a sense of peace as well as most comfortable.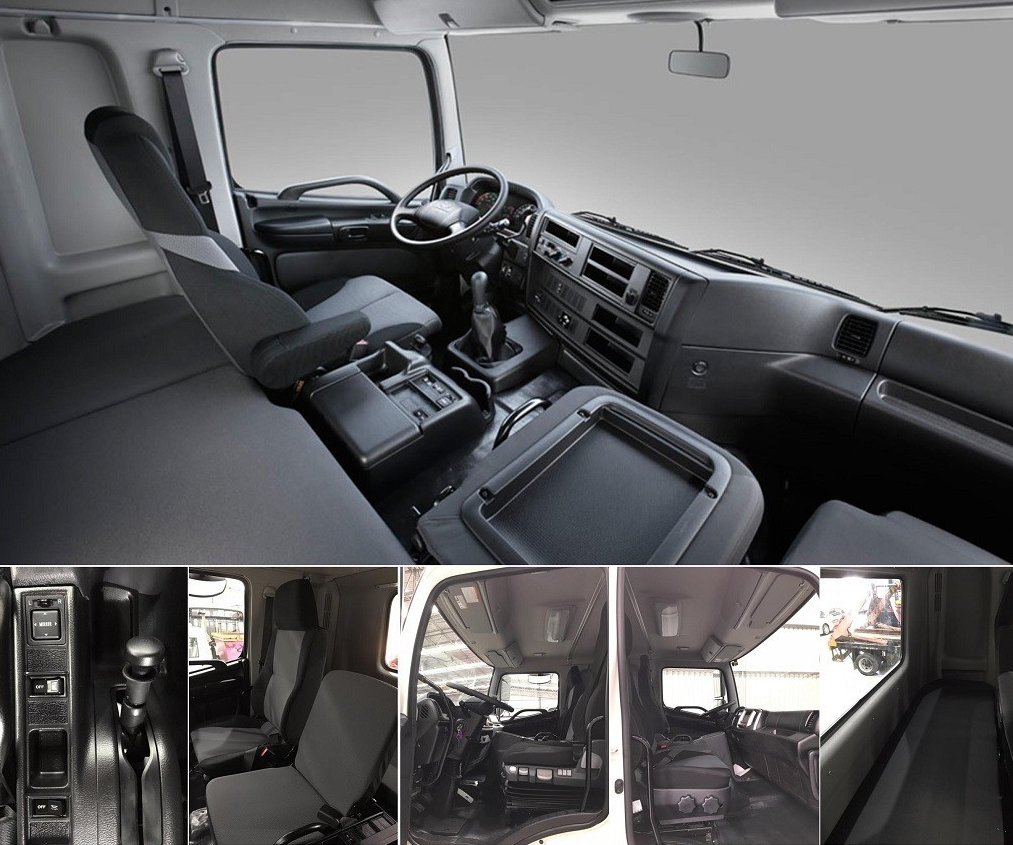 Review of ISUZU FVM34TE4 Tank truck's engine
The 20000 Liter ISUZU FVM34TE4 Fuel Tank truck's engine is the most special feature of the Isuzu Euro 3 version's. With a volume of 7,790 Cm3, the largest capacity is up to 280 ps, equivalent to 206 kW / 2,400 Rpm. ISUZU FVM34TE4 Truck Closing Gasoline Tank 20m3 Aluminum Alloy are using standard engine when discharging level E4. Blue Power technology uses Common Rail electronic fuel injection to create a large capacity but it is much more fuel efficient than the average of 18 liters/100km.

IMAE – THE FIRST MANUFACTURER OF ALUMINUM ALLOY TANK TRUCK IN VIETNAM
Increase 10% of the allowable volume of goods – investment only increases 3%
Light-weight vehicles – saving hundreds of millions of dong each year for car owners
ALUMINUM ALLOY XITEC TANK TRUCK PRODUCED BY DOT 406 USA (DOT406 USA)
Tank body: 5mm thick aluminum alloy with imported plates
Bulkhead and and the moat front and back: aluminum alloy 6mm – Tank frame: aluminum alloy 8mm thick.
Tank leg (main girder): cast aluminum alloy 8-16mm thick


CUSTOMER SUPPORT
Advice and support to buy specialized aluminum alloy tank.
Simple and quick procedure, quick processing time, nationwide support.
Commitment to the best product – the most reasonable price market.
Registration, registration, numbering frames, number plates…
Available cars, all models, delivered immediately.
Designed tanks manufactured by the IMAE factory
ALUMINUM ALLOYS IS THE NO.1 CHOICE IN THE WORLD NOWADAYS
>>> IN VIETNAM PRESENT ONLY THE MODERN FACTORY OF IMAE MANUFACTURED