ISUZU FVZ
MODEL ISUZU FVZ 20M3
Isuzu FVZ34QE4 20m3 petrol tank truck has many outstanding features – a top choice of all customers in the segment of heavy tankers. Gasoline tank truck with a volume of up to 20m3 with a large tank size: 5100 x 2,270 / 2,140 x 870/770 mm contains a lot of gasoline to satisfy high transport needs.
In addition, the car also carries the new Euro4 engine with high fuel efficiency and durability as well as quite strong, using the Common Rail technology fuel injection system 100% imported parts from Japan are installed under the most advanced modern technology line nowadays.
Evaluation of truck exterior ISUZU FVZ
Isuzu FVZ34QE4 20m3 petrol tank truck equipped by Isuzu factory retains the original designs, so at a glance, we will easily see the change in stamps and new logos showing the load. Weight and new engine is attached on both sides of the cabin.
In addition, the car also has a change in the position of the throttle surface – an aerodynamic design helps save fuel and wind resistance of the air help the transport process be high and help reduce noise into the cabin. The mirror and lighting system is elaborated by Isuzu factory to each department, best supporting the control and moving process, bringing safety to customers.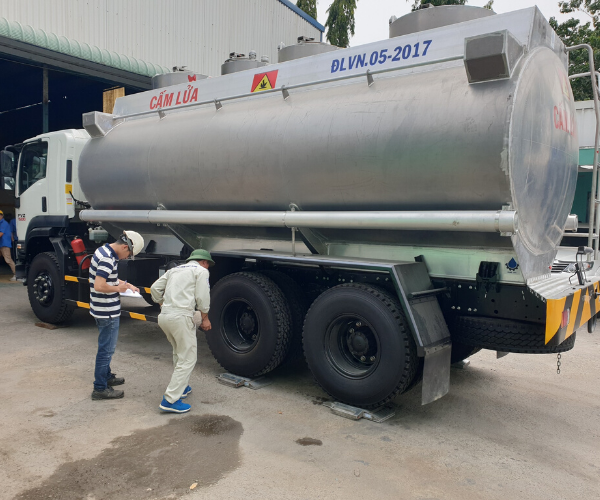 Interior evaluation of ISUZU FVZ
Isuzu FVZ34QE4 20-cubic-foot petrol tank truck, which is maintained by the Isuzu factory, has kept the interior design ever confirmed the brand so far, with a fairly spacious cabin and full of amenities from the storage compartment. , ashtrays, fm radio, radio, usb connector,… all parts are scientifically designed and easy to control.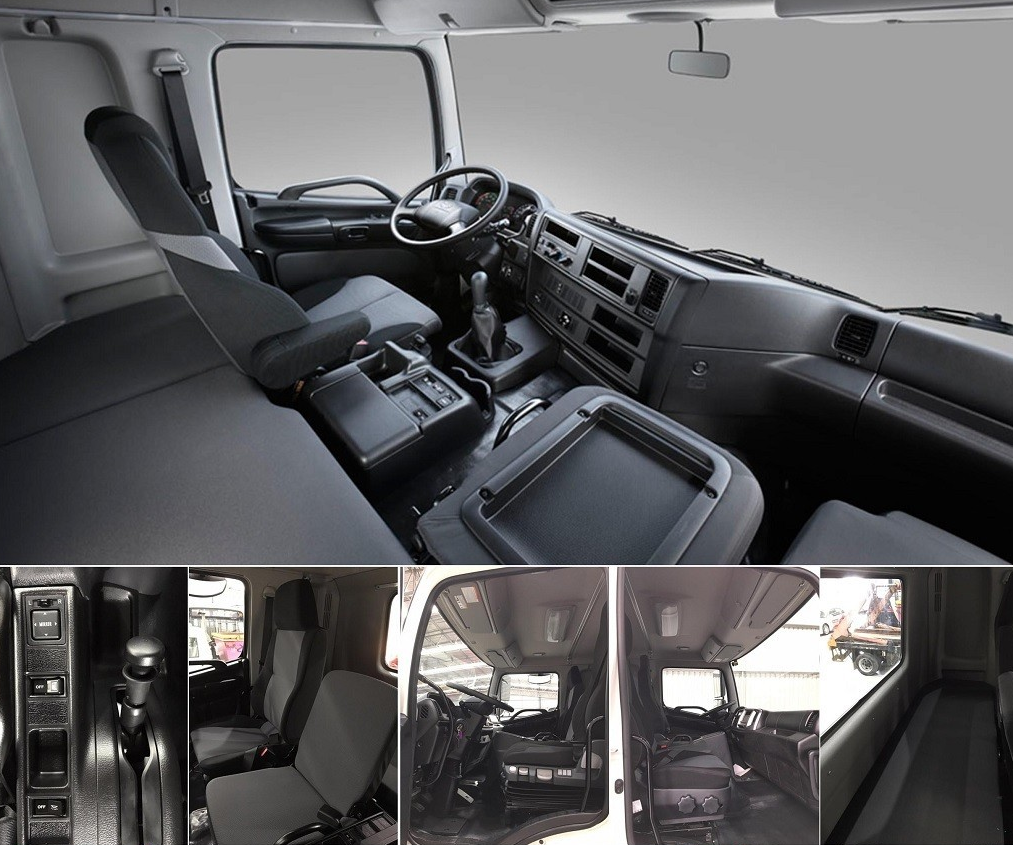 Evaluation of vehicle engine ISUZU ISUZU FVZ
Isuzu FVZ34QE4 20m3 petrol tank truck carries a Euro4 engine – bringing many of the most special features compared to the previous Isuzu Euro 2 with a powerful engine, high fuel economy. Along with that, the car uses a volume of 7790cm3 with the largest capacity of up to 103ps, using a standard engine when discharging level 4.
Blue Power technology uses Common Rail electronic fuel injection to create a large capacity but save a lot of fuel.
Along with the great improvement of the engine with Blue Power hearing aid, the transmission system such as gearbox, drive shaft, axle and chassis are manufactured synchronously on a closed production system to ensure transmission efficiency highest level of activity. Smooth and durable operation.

IMAE – THE FIRST MANUFACTURER OF ALUMINUM ALLOY TANK TRUCK IN VIETNAM
Increase 10% of the allowable volume of goods – investment only increases 3%
Light-weight vehicles – saving hundreds of millions of dong each year for car owners
ALUMINUM ALLOY XITEC TANK TRUCK PRODUCED BY DOT 406 USA (DOT406 USA)
Tank body: 5mm thick aluminum alloy with imported plates
Bulkhead and and the moat front and back: aluminum alloy 6mm – Tank frame: aluminum alloy 8mm thick.
Tank leg (main girder): cast aluminum alloy 8-16mm thick


CUSTOMER SUPPORT
Advice and support to buy specialized aluminum alloy tank.
Simple and quick procedure, quick processing time, nationwide support.
Commitment to the best product – the most reasonable price market.
Registration, registration, numbering frames, number plates…
Available cars, all models, delivered immediately.
Designed tanks manufactured by the IMAE factory
ALUMINUM ALLOYS IS THE NO.1 CHOICE IN THE WORLD NOWADAYS
>>> IN VIETNAM PRESENT ONLY THE MODERN FACTORY OF IMAE MANUFACTURED